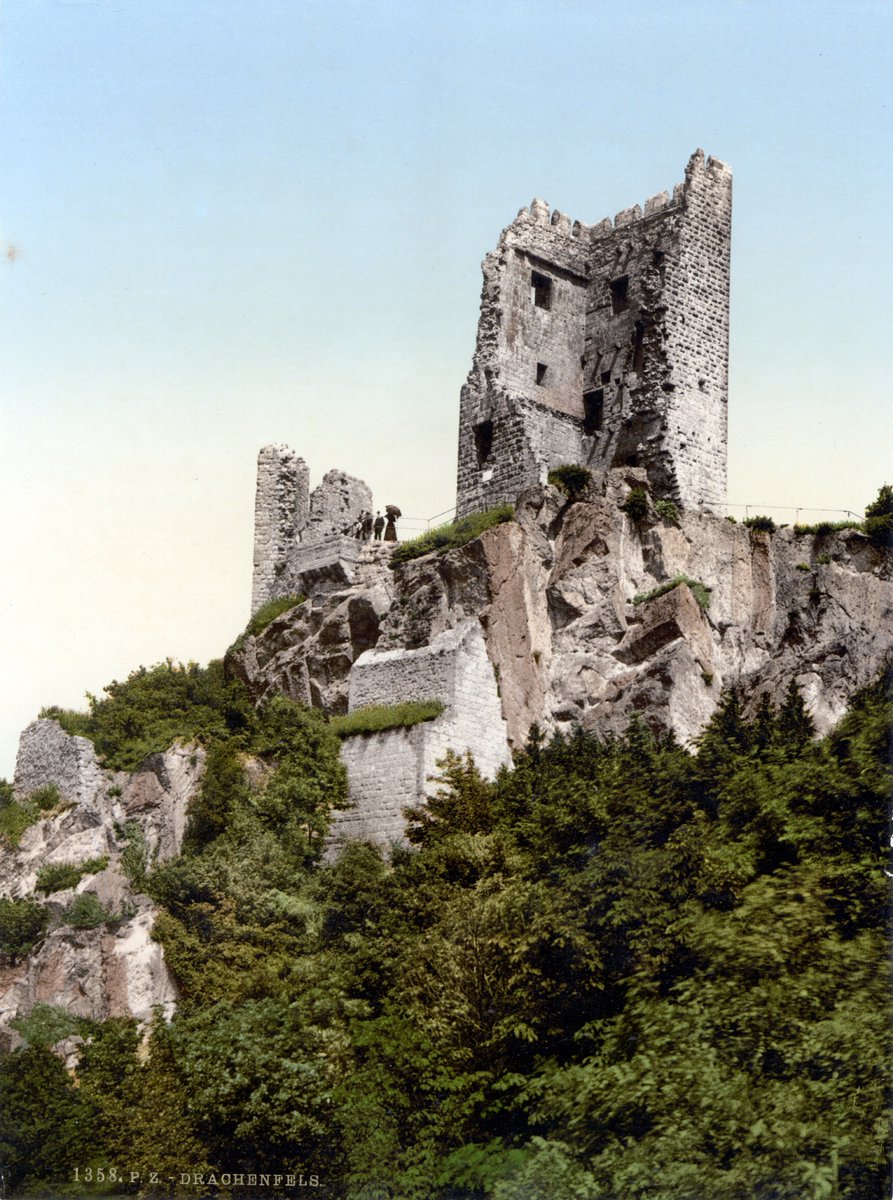 On May 11 1816, Lord Byron is on the banks of the Rhine. The ruins of Drachenfels Castle rise above him. He is moved to write some ines of poetry for his half sister.

(Childe Harold, Canto iii.)
THE CASTLED crag of Drachenfels
Frowns o'er the wide and winding Rhine,
Whose breast of waters broadly swells
Between the banks which bear the vine,
And hills all rich with blossom'd trees,
And fields which promise corn and wine,
And scatter'd cities crowning these,
Whose far white walls along them shine,
Have strew'd a scene, which I should see
With double joy wert thou with me.