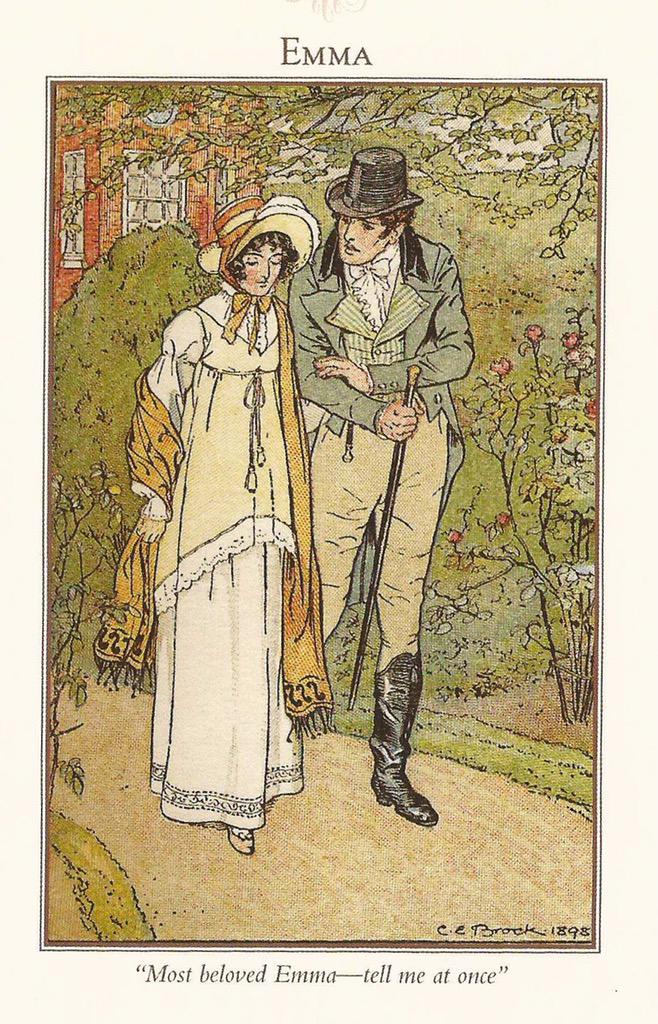 "I have read 'Pride and Prejudice' again—­'tis very good—­wretchedly printed, and so pointed as to be almost unintelligible.  Make no apology for sending me anything to read or revise.  I am always happy to do either, in the thought that it may be useful to you.
…
"Of 'Emma,' I have nothing but good to say.  I was sure of the writer before you mentioned her.  The MS., though plainly written, has yet some, indeed many little omissions; and an expression may now and then be amended in passing through the press.  I will readily undertake the revision."
— William Gifford writes to John Murray on September 29 1815. Murray has asked Gifford, the editor of the Quarterly, to read Austen's novels since he is considering publishing Emma. He will do so in December, 1815.